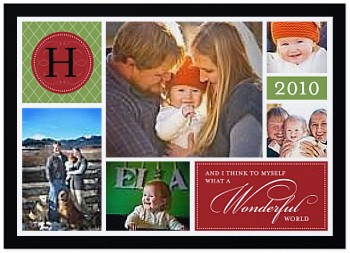 With Love Chartreuse Christmas 5×7 folded card

Since everyone should have received their card in the mail by now, here is our Christmas Card for 2010.
I am in love with it, and after seeing the pictures together with the saying on the card, it truly is a Wonderful World right now!
Merry Christmas!